Papa John's Pizza Ingredients
Better Ingredients
What are the ingredients for better pizza? At Papa John's, we know that a major part of the recipe is our people, our service, and our commitment to a better pizza experience.
But equally important are the deliciously fresh and irresistibly tasty topping ingredients that we scatter generously onto our famously fresh dough bases! Watch our video to find out more about Papa John's mouthwatering promise of "better ingredients, better pizza"!
Anchovies
Salty and savoury, our anchovies add a rich depth to any pizza
Bacon
Crispy pieces of smoked bacon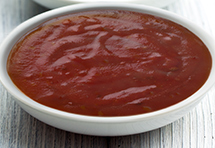 Barbecue Drizzle
For an authentic Southern BBQ flavour
Base Cheese
A blend of carefully curated Italian-style cheese
Chargrilled Chicken
Succulent chicken breast meat with a rich and smoky chargrilled flavour
Mozzarella Cheese
A blend of carefully curated Italian-style cheese
Fresh Mushrooms
Sliced fresh mushrooms
Green Peppers
Freshly sliced, sweet and crunchy green peppers give great colour and flavour
Ham
Strips of quality ham
Base Pizza Sauce
Our special blend made from sweet vine ripened tomatoes and herbs
Black Olives
Superb quality olives from Spain's famous Herrera Groves
Jalapeno Peppers
Turn up the heat with these pickled and sliced jalapeño peppers.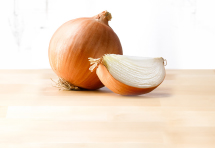 Onions
Grade-A, freshly sliced and guaranteed to bring flavour to your pizza
Pepperoni
Our special blend of spicy pepperoni made from pork and beef
Pineapple
Juicy chunks of pineapple
Pepperoncini
Our sharp and thick pepperoncinis give an explosion or spicy rich taste.
Tomatoes
Juicy fresh chopped tomatoes
Vegan Cheese
A plant based alternative to our Mozzarella Cheese.
Spicy Beef
Seasoned beef with chilli
Sweetcorn
These golden nuggets of sweetness bring a taste of the sun scattered on a pizza
Feta cheese
This delicious, salty, and crumbly cheese is reminiscent of a Greek holiday.
Halloumi cheese
White-gold, semi-hard Cypriot cheese
Lountza
Smoked pork, baked to perfection.
Greek sausage
Cut in thin slices and crispy sausage.
Garlic Sauce
Creamy and rich in flavor garlic sauce.
Buffalo sauce
Heat-and-flavor-enriched Buffalo sauce.